Our services
Your central platform
Wir helfen Ihnen als Abnehmer, die Absicherung und Finanzierung der Lieferkette zu gewährleisten und effizient zu gestalten.

Lieferanten bieten wir eine 100%-Absicherung der Forderungen sowie eine Vorfinanzierung der Zahlungsziele.

Als Spezialist für Zahlungsabwicklung und Finanztransfergeschäfte wickeln wir Ihre Transaktionen branchenunabhängig ZAG-konform ab.

Mit Delfactis PAY verlängern wir Ihre Lieferanten-Zahlungsziele um weitere 60 Tage: kostengünstig, ohne Einbindung der Lieferanten, einfach im Setup.
Your partner for optimal 100 % protection of supplier receivables
Your partner for optimising working capital for customers and suppliers
Your partner for central payment processing and the money transfer business
Delfactis stands for independent financial services for customers and suppliers.
Delfactis AG is an international payment institution within the meaning of the German Payment Services Supervision Act (Zahlungsdiensteaufsichtsgesetz, ZAG), licensed and supervised by the German Federal Financial Supervisory Authority (Bundesanstalt für Finanzdienstleistungsaufsicht, BaFin) and the German central bank (Deutsche Bundesbank).
Since 2008, an experienced team in Starnberg and Düsseldorf has been processing payment transactions for customers and their Supplier Partners within the framework of centralised settlement in accordance with the highest security standards. We focus here on independent, efficient and sustainable protection of connected suppliers via one platform.
Delfactis has been offering its customers and Supplier Partners del credere protection as well as supplier receivables financing in the form of reverse factoring since 2019, making it a competent partner for supply chain insurance and finance from a single source.
Strong partners providing security
Customer opinions from a range of segments
Cooperation partners through whom we can offer you additional flexible benefits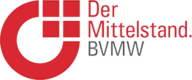 Have we aroused your interest? Do you have any questions? We would be happy to advise you!
Delfactis AG
Würmstrasse 4
82319 Starnberg
Tel.: +49 (0)8151 96 59 0 - 0
Google Maps
Delfactis AG
Goethestrasse 83
40237 Düsseldorf
Tel. +49 (0)211 863 292 - 0
Google Maps